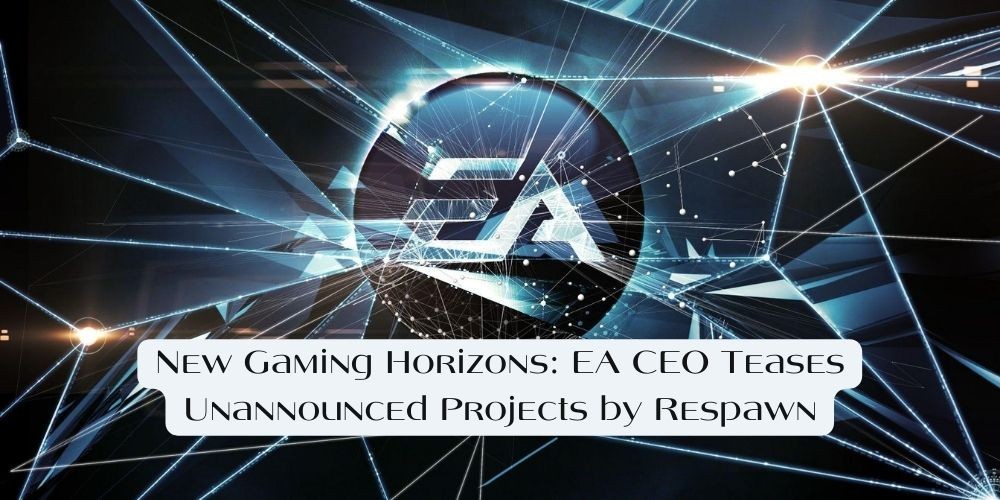 The gaming landscape could potentially be on the cusp of some major changes as Respawn Entertainment, a subsidiary of Electronic Arts (EA), is reportedly working on several exciting yet undisclosed projects. This revelation comes from none other than EA's CEO Andrew Wilson, who recently praised Respawn for its stellar contributions to the gaming industry during the Goldman Sachs Communacopia & Technology Conference 2023.
Respawn Entertainment, the creative powerhouse behind iconic games such as Star Wars Jedi: Fallen Order, Apex Legends, and Titanfall, has been instrumental in shaping EA's success since its acquisition in 2017. Andrew Wilson expressed his enthusiasm for the new projects and heaped accolades on Respawn's support for the Apex Legends and Star Wars Jedi player communities. However, he did not delve into the specifics of these new projects, thus inciting speculation amongst the gaming community.
In previous interviews, some team members from Respawn have hinted at different forthcoming titles. Vince Zampella, Respawn's boss, has hinted at an original IP being developed under the guidance of Steve Fukuda, the esteemed director behind the Titanfall games. Additionally, the Star Wars Jedi series director Stig Asmussen expressed his aspiration to complete a Jedi trilogy, signaling that another entry in the beloved Jedi franchise might already be under development.
The clues don't stop there. Recently, EA and Respawn advertised new job postings that suggested work on Star Wars-related projects. This brings back to the memory of EA's earlier statement this year about the extension of their relationship with Lucasfilm Games and the anticipation of two more offerings for Star Wars enthusiasts. Pairing this announcement with Wilson's current remarks points towards a future where fans could expect another Jedi sequel and two additional Star Wars games.
Buoyed by Andrew Wilson's resounding confidence and unabashed enthusiasm, enthusiasts seem to have much to look forward to from Respawn Entertainment. Respawn's commitment to regularly updating its flagship games and developing innovative projects spearheaded by seasoned industry professionals bodes well for fans. As such, the gaming community should be on the lookout for future announcements and updates from this gaming titan in the days to come.